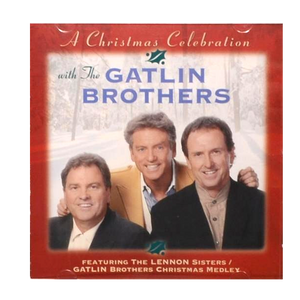 Gatlin Brothers cd, A Christmas Celebration.

*Track Listing:
1. Christmas Medley - O Little Town of Bethlehem/Away In A Manger/The First Noel/Silent Night
2. I Have Seen The Light
3. No Star Tonight In Bethlehem
4. Heaven's Child
5. I Have Held My King
6. Mary, Did You Know?
7. All We Like Sheep
8. They Saw A King
9. Carol Of The Bells
10. Alleluia
11. (Live Bonus Track) The Christmas Song (Chestnuts Roasting On An Open Fire)/(Why Can't We Have) Christmas All Year 'Round?